I got so many headbands and clippies made today too! I made a few for myself to match some outfits and needed somewhere to keep them in my room. So I decided to empty out the container of oatmeal into a plastic baggie and make something: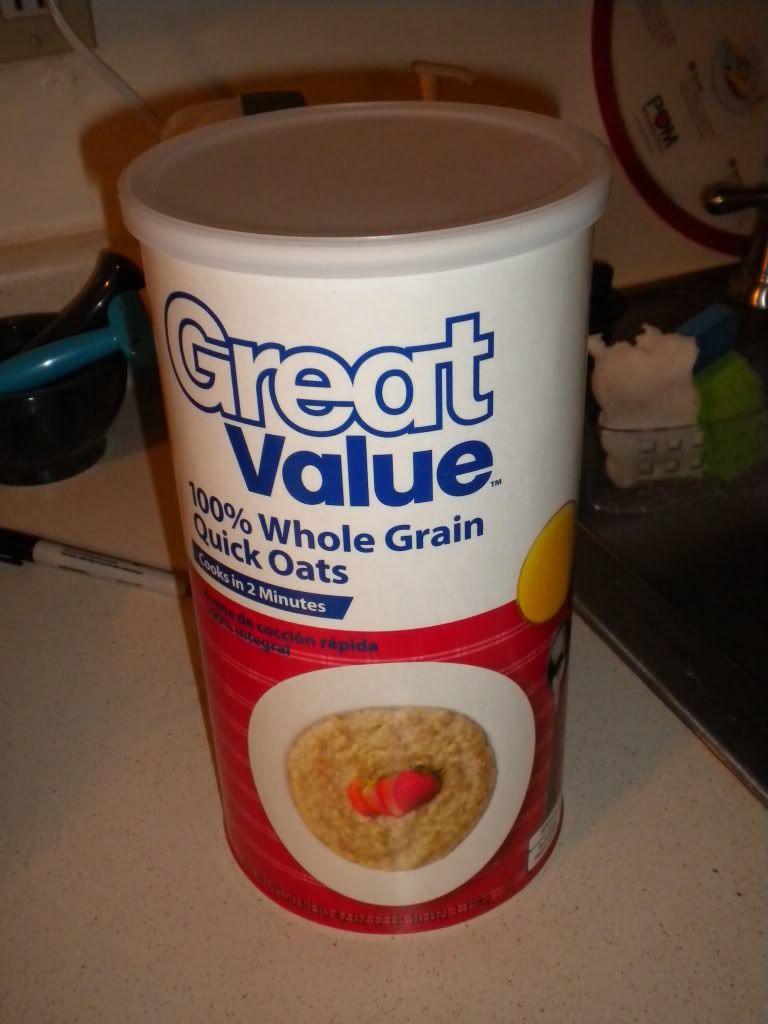 I got some paper and my hot glue gun out and started covering the can: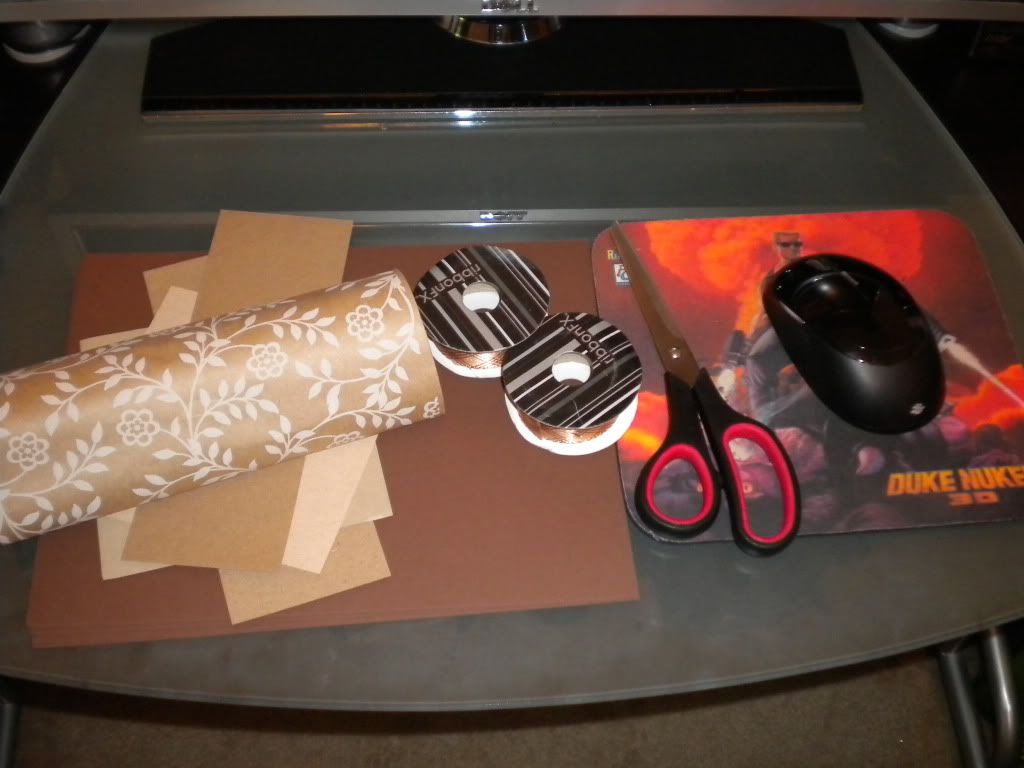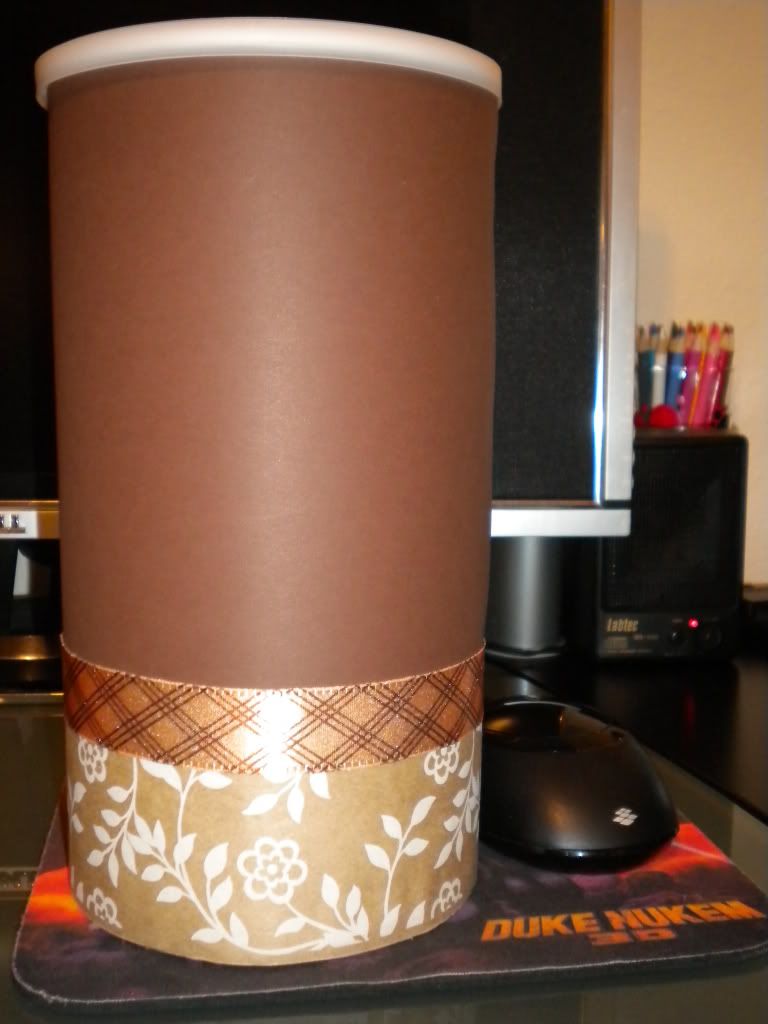 Then I cut out a bunch of lopy circles and put a vintage earing through the center and glued it to the lid: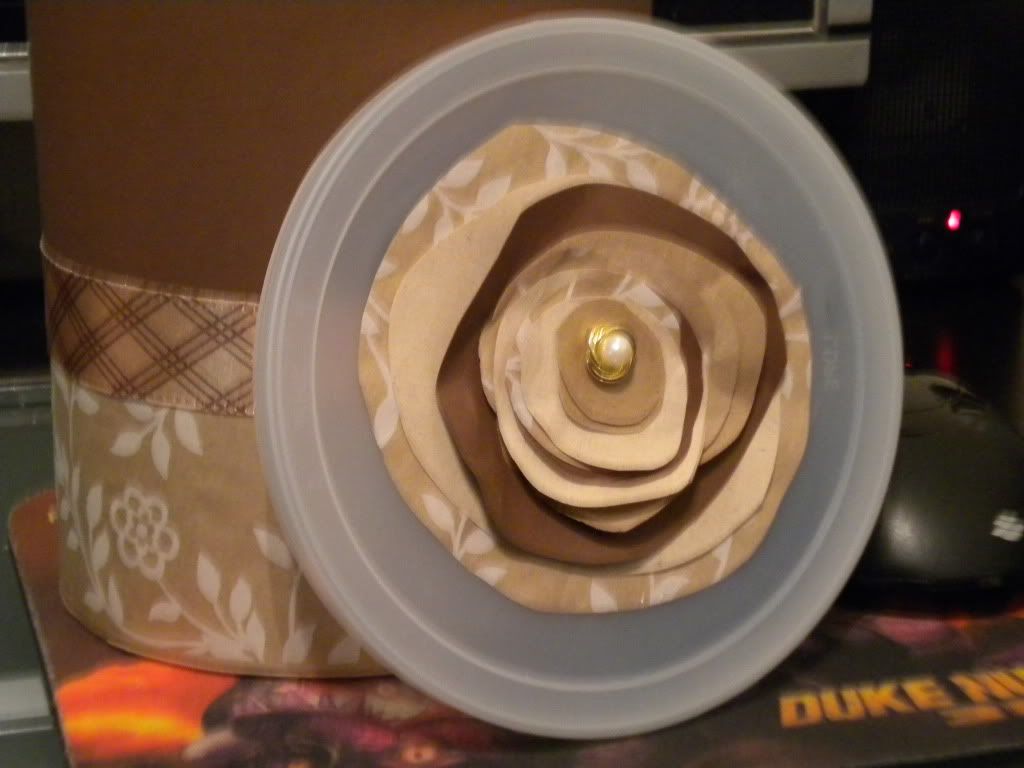 Then I filled it with hair clips and attached a few headbands to the outside and placed it on my dresser:
I like it and think it looks good sitting there! Plus, it serves as a place in which to put things!