My parents came over for a while. We had breakfast then went shopping. They got the little one some floaties and sunscreen for our upcomming beach trip! I got an AWESOME bathing suit and haven't felt this great in so little for a LONG time! (lol) Then got home and discovered I had a new
Etsy
order (I'm up to 9 now!) and had a
5 star review
on my Facebook fan page! The hubby works late tonight but is off tomorrow and Monday and I'm happy to spend some time with him since he's only had 4 days off in the last month!
I'm working on crocheting a beach bag and am just about done with it! I'll have to post pics of the completed project but here's the work in progress: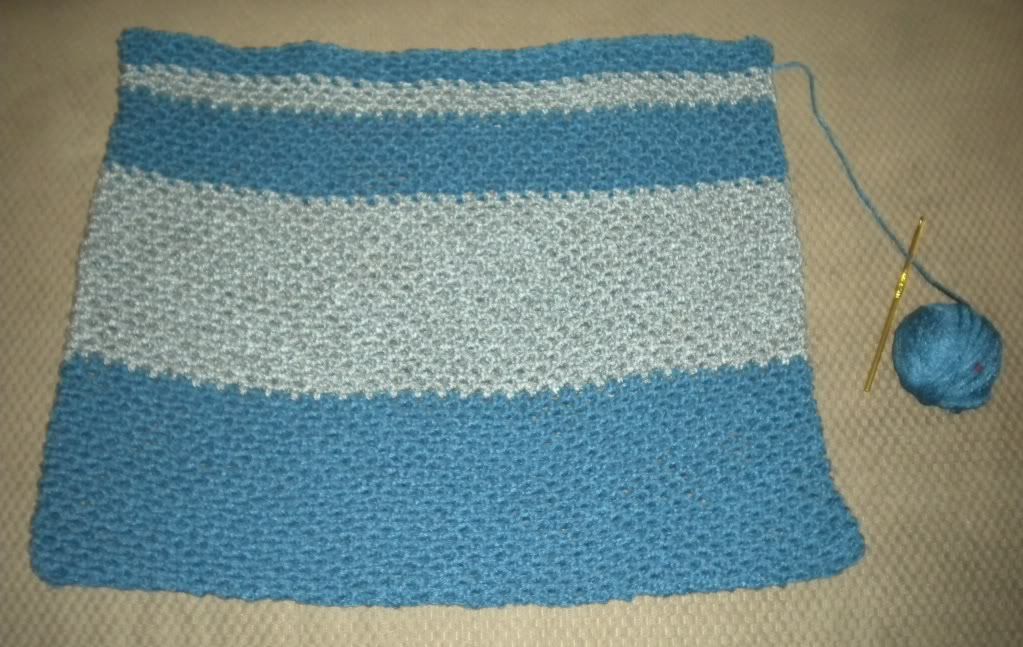 I still have to finish the trim at the top and make handles but I love the way it's turning out!
I've been lounging on the couch for a while crocheting and Doodle is being soooo good! It has been such a good day and I am in a great mood! I just love days like today!
I hope you all are enjoying your Saturday as much as I am and I can't wait to see what's in store for next week! (I do hope it will go by fast since I'm so anxious for our family vacation)
Take care everyone!