I'm calling these "notebook flowers" for lack of a better name. You know those spiral bound notebooks and calanders with really thick pleather-ish covers? I was at the In-Laws today to do some cleaning and my MIL gave me one of those thick leather covers. I wanted to make something fun out of it and came up with this simple idea for a cute accessory!
You'll need:
Flower Template
Thick leather/plastic cover from notebook
Sissors
Metallic sharpie or paint pen
Two small brads
Two small silk flowers
Nail (or something else to poke holes in the center)
Hammer (to hammer a nail through the center of the material)
Here are the supplies:
I printed and cut out a flower from the
Flower Template
then used it to draw onto the cover:
Cut out the flower from the cover and sharpen up the edges with the marker: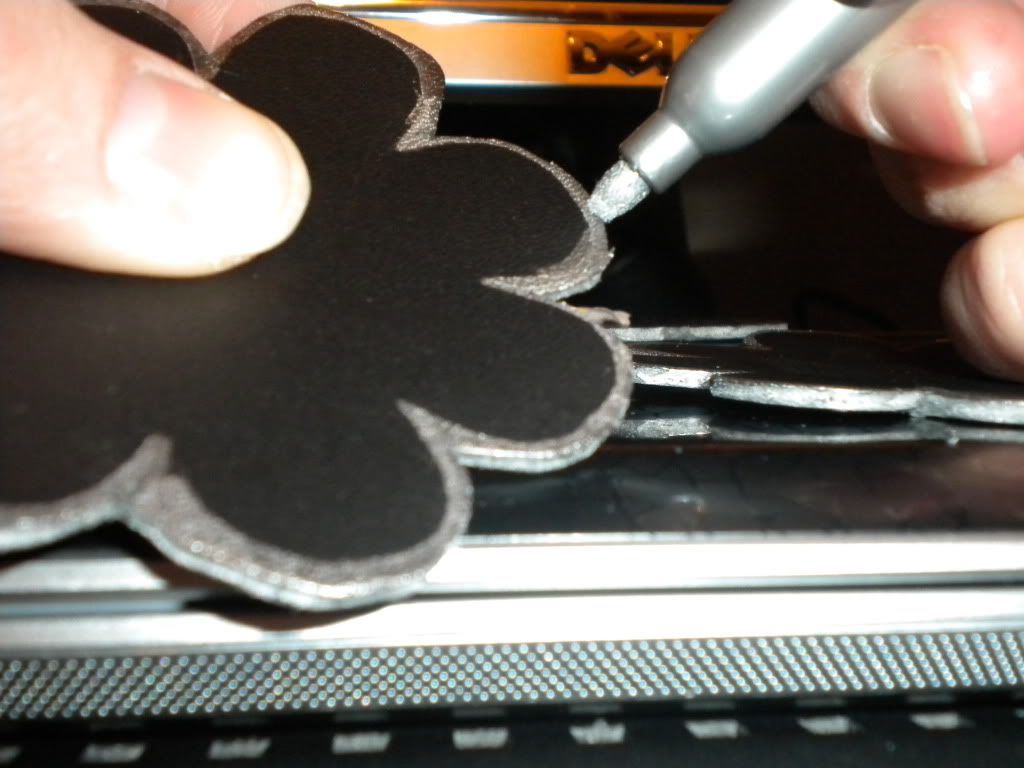 Poke holes in the center of two flowers and stack them together. Use the brads to secure the flowers together. (I used the hammer to flatten the brad ends to make sure it was tight!):
Then draw a pattern you like on each flower with the metallic pen: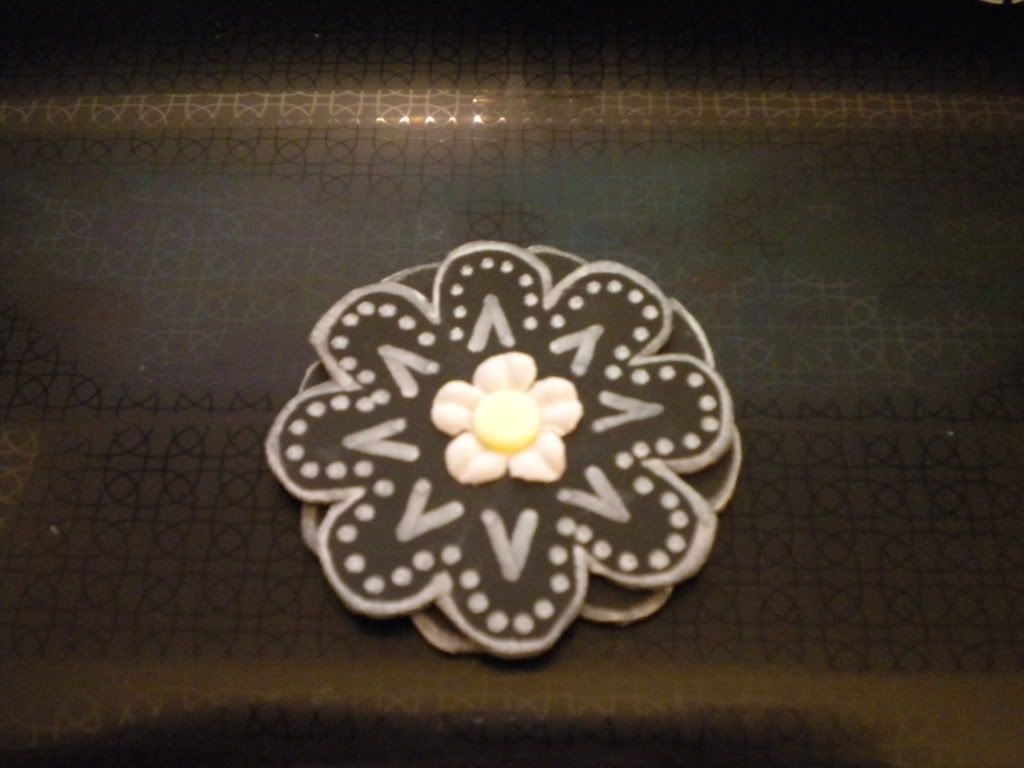 Now you can attach them to anything you'd like with a little glue and some imagination! I think I might make matching headbands for my daughter and I... What do you think?