Oh my... This was too much fun to make! A beautiful bundle of rolled roses in various shades of pink. Adorned with vintage buttons, beads and jewelry. This bib necklace is truly one of a kind!
I have recently become and addict of a site called
Pintrest
. It is a virtual cork board where you can pin up images from all over the web. I have found so many beautiful decorating ideas and projects to try in my first week. I can't imagine what's to come...
This bib necklace was inspired by a photo I found on someone elses board! I love the bling along with the antique jewelry. It turned out so pretty!
I can't wait to wear it out and see what people say.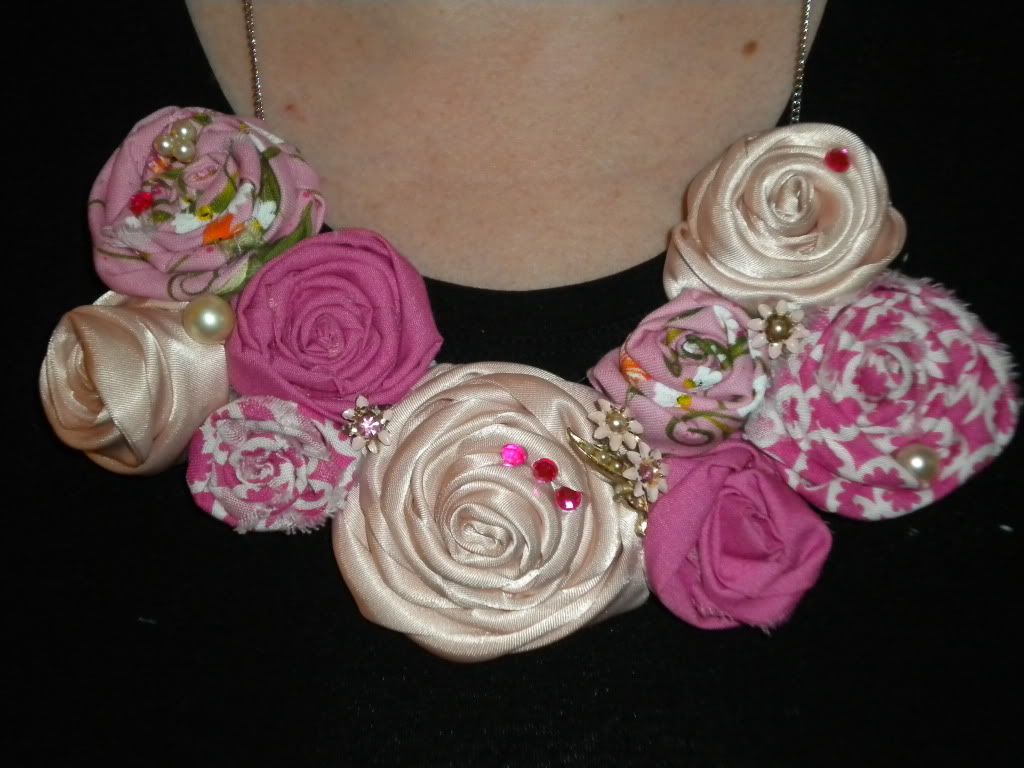 If it turns out to be a big hit, maybe I'll make a few more to post in the
Etsy Shop
!
I can't wait to try different color combos and embellishments!
What do you think?